In a list compiled by Australian business insider, Pakistan's SSG ranks the best elite special force in the world.
And India is not even included in the list ( we are not surprised).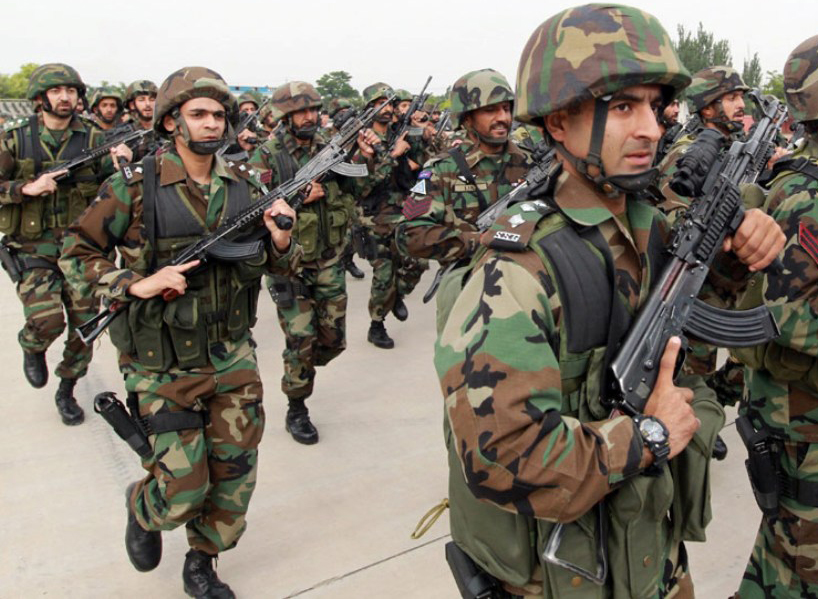 The complete list of 9 most elite special forces in the world are;
1) Special Services Group, SSG, Pakistan
2) Unidad de Operaciones Especiales, or the Naval Special Warfare Force, Spain
3) Alpha Group, Russia
4) National Gendarmerie Intervention Group (GIGN), France
5) Sayeret Matkal, Israel
6) Special Air Service, the British
7) Special Boat Service, UK
8) Navy SEALS, US
9) Marines, US
10) Grenzschutzgruppe, Germany
SSG is a special operations force of the Pak-Army and best known for asymmetric warfare, special operations, counter-proliferation, unconventional warfare, foreign internal defense, special reconnaissance, direct action, hostage rescue, counter-terrorist, and personnel recovery.
Even though it's extremely difficult to rank these forces relative to each other, there are some units that rise above the rest in terms of their track record and the fear they instill in their adversaries.
In a world where the importance of the sheer size of a country's military forces is no longer a guide to their effectiveness, these soldiers are the ones state's look to in order to get the job done.