RIYADH: Two suspects blew themselves up Saturday during a firefight with security forces in Jeddah and two other suspects were arrested in another operation who are a couple, the interior ministry said.
It is reported by the Saudi authorities that the two suspects who are a couple, a Saudi man and his Pakistani wife have been arrested during an anti-terror raid in Jeddah today. The name of the women is Fatima Ramadan Blushi Murad.
"Belushi" is the Arabic form of Balochi.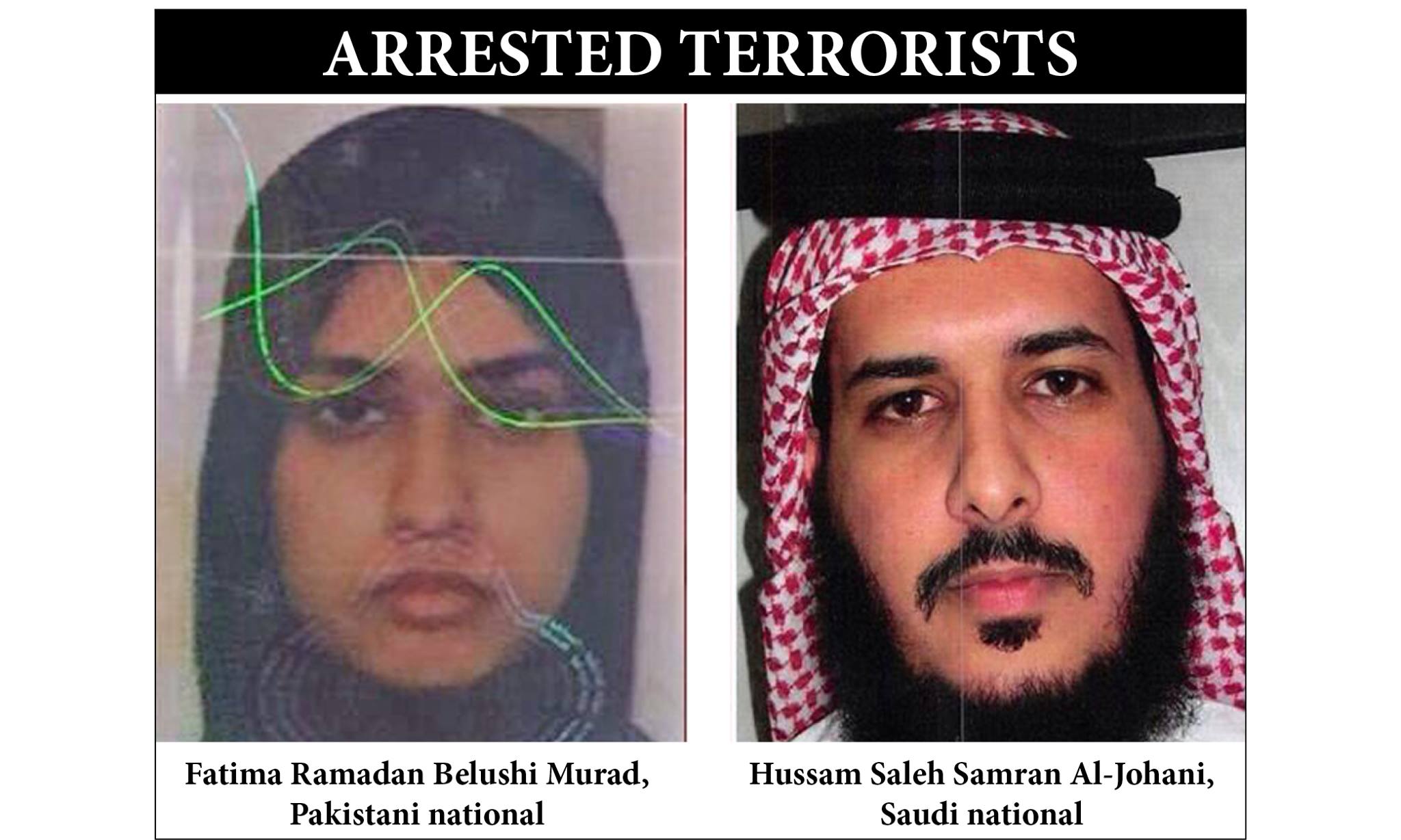 Numerous Pakistani people on Facebook are doubting the fact that she is a Pakistani national and that it could be false information.
To our knowledge, we think that she could be an Arab but might have obtained the Pakistani nationality illegally.