A Saudi billionaire has caused a storm on social media, after reportedly offering  luxury cars to Saudi fighter pilots who took part in a bombing campaign in Yemen.
On Tuesday, Saudi Arabia announced the end of the first phase of its military campaign of airstrikes in Yemen — called "Operation Decisive Storm" – which had the aim of preventing Houthi rebels, backed by Iran, taking over the country.
Responding to the announcement, Saudi businessman Prince Al-Waleed bin Talal is reported to have tweeted to his 3.1 million followers: "In appreciation of their role in this operation, I'm honoured to offer 100 Bentley cars to the 100 Saudi (fighter) pilots."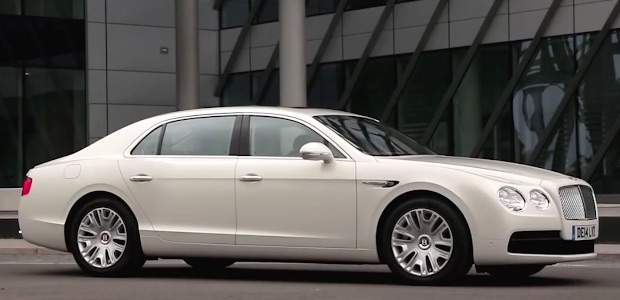 The tweet – which was subsequently deleted — caused a frenzy on Twitter, with more than 28,000 people sharing his post and over 5,000 liking it. Screenshots of the original tweet exists online; some Saudi media have since reported that the prince's Twitter account was hacked (yeah sure)!
While several Saudis said the pilots deserved luxury automobiles – and more – for their military service, others were not so impressed by the reported offer, pointing to the increasing destruction and humanitarian crisis in Yemen.
But many outside Saudi Arabia, particularly in Yemen, found his offer outright offensive – and so an online backlash began. "100 Bentley cars to 100 pilots who bombed Yemen. Not single ambulance to its hospitals they devastated" remarked one Yemeni on Twitter.
Another Yemeni who had previously shared photos showing the destruction of his home following a Saudi air strike tweeted: "Prince Al Waleed gave 100 Bentleys to Saudi pilots. I got my apartment blown up. Yet I bet my spirits are higher than all those pilots."
Others pointed to the disparity between people's lives in Yemen, one of the world's poorest countries, and those who live in relatively rich Saudi Arabia. "So that's what it's all about, what was it 100 or 200 lives for a Bentley, that's how cheap human life is," a Jordanian tweeted.
Last year the prince, who's renowned for his lavish lifestyle and ostentatious gift-giving, offered a local football team 25 cars after they won the Saudi championship, a move that touched off a debate in Saudi about who should be offered gifts and who shouldn't.
For now it just shows what absolute power and ill-gotten wealth can do if it goes to your head!