How one of the greatest real estate markets in the world went from boom to bust, and back to stability once again.
Miracles do happen and what better signals this than the development of Dubai in the last four decades, from an isolated oasis only four decades ago into the world's leading metropolis of commerce and business. One which through its sheer energy has defied the brutal and unforgiving concept of an uninhabitable desert to spring up nevertheless, creating prosperity for millions of its inhabitants.
Today Dubai has joined the league of the likes of Las Vegas, which too managed to spring up from the desert to become the gambling hub of the world. Dubai on the other hand has joined the more sober league of the real estate and trading capital of the world.
Ironically the city which today boasts of some of the tallest structures in the world, was only half a century ago an obscure, sleepy fishing village, one which hardly anyone bothered to visit. The 830-meter Burj Khalifa – and a slew of commercial and residential options have only further added jewels to the crown of Dubai.
With hindsight we can say, the emirate of Dubai played its cards right for the most part, not relying exclusively on its limited oil reserves but using revenues from them to diversify into a real estate, financial services and trading hub of the world.
Its real estate market today is a goldmine where everybody from the likes of the billionaires club to any ordinary Indo-Pak citizen yearns to invest in.
And though in the market crash of 2008 Dubai did receive a shock yet at the peak of its real estate and construction boom, constructors from all over the world lined up to bring up their own projects in the market, shaking up the city's real estate prices to unbelievably high levels making Dubai an envy of the world.
Though this real estate bubble did burst up in 2008 and it's been six years ever since yet Dubai finally seems to be recovering from its impact.
The Dynamics of the Crash
Maybe the major cause of the Dubai's real estate market crash was the greed on the part of both investors and developers that resulted in such speculative activity over a short period of time that perhaps the bubble was doomed to burst. In the long run this has jolted up the property market of Dubai pretty bad and even today its considered highly unsustainable though certainly recovering.
Perhaps the developers had dug themselves into a hole so deep they ultimately themselves failed to climb it. Many developers exploited the lenient loan schemes in place at the time to buy land claiming to develop projects which they ultimately failed to deliver.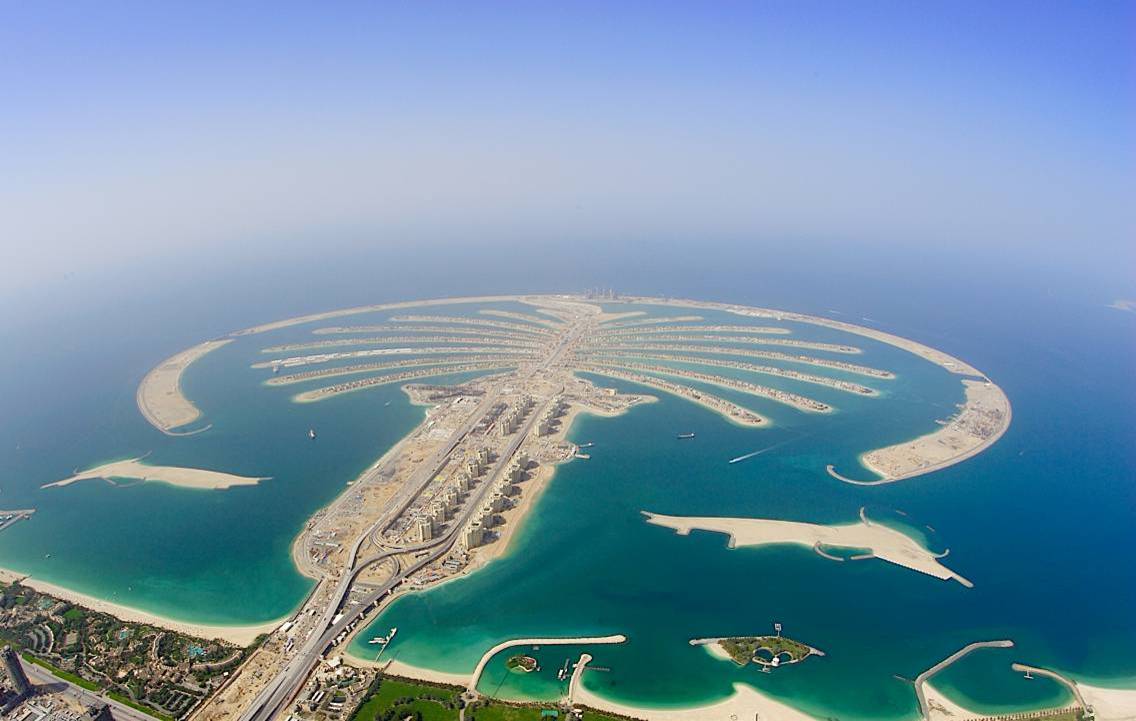 When these in-the-air projects managed to sell like hot cakes on the back of clever marketing, the large sums of money that they received were poured into newer projects instead of financing the ones already being built. Some developers had as many as five projects up and running on paper at a time; something they were bound to fail in.
As the crumble started in the latter half of 2008, over 200 projects were cancelled and many developers left Dubai without even having informed their customers. The end result being that Dubai might never regain its lost position in the real estate market again.
Painful Recovery
Fortunately a semblance of recovery has begun to emerge in 2013, though not without the warning signs that if things were allowed to run amok again, the next crash could be just around the corner.
Fortunately this time whispers of another bubble eventually turned into loud calls for more oversight and laws to keep the rapidly rising prices in check and even after the looming danger ahead developers like Nakheel properties and Emaar have continued to bring out new projects in the market with Nakheel having already managed to come out of the crash,  repaying its complete debt.
Emaar properties too seems to be recovering with having openly stated that this time their focus will be on developing and delivering projects on time; with the focus being on providing value to their customers.
Even more encouragingly, in a report published by Bloomberg recently, Standard Chartered has stated that this time around, Dubai's recovery is not being fuelled by speculative activity but by an economy which seems to be genuinely on the mend.
And since off-plan properties being flipped was the main reason behind the crash of 2008-2009, Dubai's authorities have now taken concrete steps to ensure that the sales of off-plan properties are closely monitored and controlled.
The Dubai Real Estate Regulatory Agency (RERA) has been at the forefront of the government's push to ensure stability. From laying down regulations according to which not only must all developers make a complete land payment but also put down an additional 20 percent as collateral to ensure that they will complete their project and deliver it to their customers on time.
''Given all the efforts by the government over the past couple of years, the Dubai real estate market is well-positioned to enter a state of steady growth in a more calm and serene environment in the times to come and hopefully this growth phase will serve as a great catalyst for strengthening of other sectors and industries in Dubai, in turn making Dubai an even more attractive and desired location for businesses, investors and people from around the world," said Haider Khan, CEO of UAE-based real estate portal Bayut.com.
What Does the Future Hold?
The vast majority of Dubai's population consists of expatriates mostly from South and Southeast Asia living and working in the emirate. As Dubai's economy and real estate market recovers, the demand for residential property will continue to rise because of the fresh waves of skilled immigrants coming in and emirate's successful bid for the World Expo 2020 will hopefully prove to be a further rallying point for global investors.
Minister of State and Managing Director of World Expo 2020 Reem Ibrahim Al Hashimi has already stated that the Expo is expected to create 277,000 new jobs and with these is likely to come a steady stream of expats to the Emirates, which in turn will further fuel and strengthen the property market by both buying or renting.
The development of new infrastructure and the improvement of existing, along with a major push to strengthen the hospitality industry is already bearing its fruit in further strengthening Dubai's economy.
According to data collected by business intelligence service MEED, there are 566 master projects underway in Dubai with a combined value of an estimated $464 billion. This secure, sustainable, and rapid development on the back of sound policies and practices certainly seems to be paying off for Dubai.
A recent Cushman & Wakefield report places Dubai among the top 50 cities in the world for real estate investment, with investment volumes rising 2,174.3 percent from June 2013 to June 2014.
Another particularly interesting fact is that both the Indians and Pakistanis, who together make up the bulk of Dubai's population, are investing heavily in the emirate's real estate market and According to the Dubai Land Department, Indians invested around $2.8 billion in Dubai's real estate sector in the first half of 2014 whereas the Pakistanis at the same time funneled in well over $1 billion.
This despite Pakistan's own real estate sector being a very happening one with lots of investment activity, shows how much confidence they have in the real estate of Dubai.
''Certainly Pakistanis have a natural connection with Dubai not only because a sizable portion of our diaspora lives and works there but the way the emirate's market has been performing lately has made many Pakistani investors becoming even more confident about investing here," says Zeeshan Ali Khan, the Co-CEO of Pakistan's top real estate portal Zameen.com.
For now the ball certainly seems to be in Dubai's court and the stars seem to have finally aligned for this property heaven to fulfill its massive potential and claim its rightful place in the big leagues of the global real estate. Whether or not it makes it remains to be seen, but there certainly do seem to be signs of a prosperous future ahead.