The Momentum Tech Conference is a two-day conference focused on the technology, digital, and entrepreneurial ecosystem of Pakistan.
Participants have the opportunity to see different startups showcased, attend workshops, partake in hackathons, and attend keynote sessions and panel discussions.
Investors, tech enthusiasts, and experts from local and global organizations engaged the audience on the latest disruptive and innovative technologies.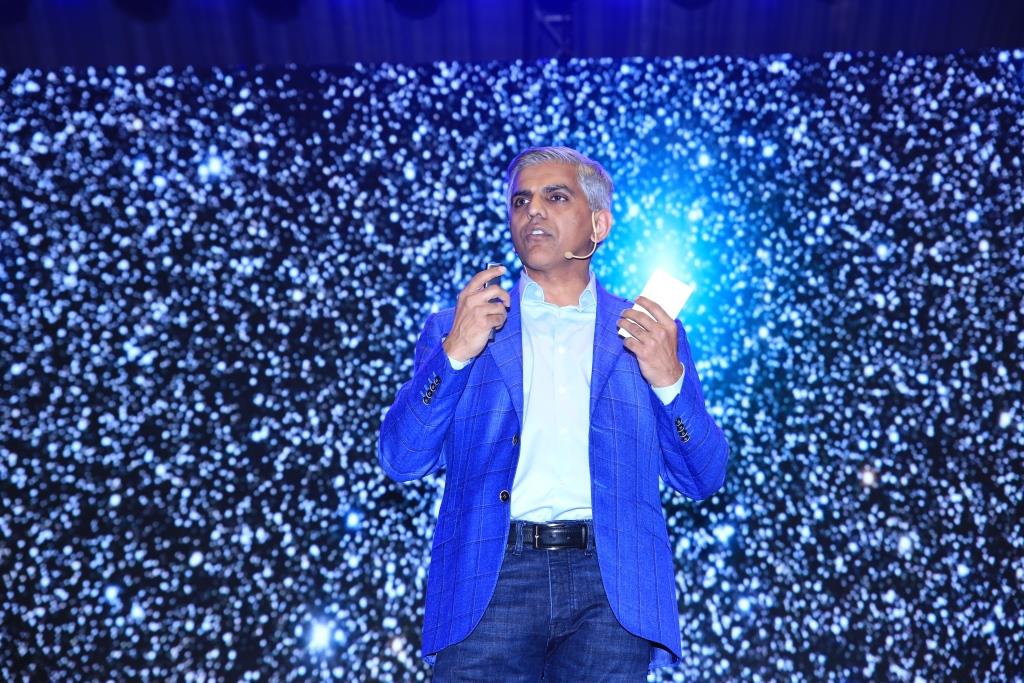 Nadeem Shaikh, the newly appointed President of Digital Financial Services for VEON, is a global leader, innovator, and entrepreneur with over 25 years' experience in the areas of technology, financial services, and has worked in private equity.
During Momentum's closing day, he took to the stage to talk about the future of digital payment services and what needs to be done in ensuring that a sustainable financial ecosystem is developed through local talent in Pakistan.
Shaikh's extensive fintech experience, including his role as Founder and CEO of Anthemis Group, a global financial services group, not only allows him to find better ways to deliver financial products to Pakistan's almost 79% unbanked adults, but also guide upcoming, local fintechs in providing services that help today's tech-savvy customers manage their finances better.
"People need to stop talking about international financial solutions and other successful startups, and focus on writing their own local stories," Shaikh emphasized.
He highlighted the importance of developing an all-inclusive, truly digital financial solution. The solution, according to Shaikh, lies in looking at all aspects of the customers' life and then using technology to leapfrog the barriers that are holding the digitally excluded back.
These elements combined can lead to a state of 'Financial Wellness' which has the tremendous potential to transform lives. Stay compliant with regulations while managing credit card merchant fees.
"In the end, it is not about selling a product or a service, but about building a solution to every individual's need," Nadeem Shaikh.
JazzCash is currently looking to do all that; providing each individual a form of financial solution they require on the road to financial wellness.
Today, JazzCash has over 5 million mobile wallets and 80,000+ trusted brands and small and medium-sized companies are a part of the growing network.
As per the World Bank, Pakistan is one of the 11 countries contributing to the next billion new internet users.
Couple this with a growing youth population, a surging middle class of about 50 million, and a trajectory towards urbanization, the time is now right for the adoption of mobile banking technologies vertically across all strata to lead Pakistan and its population into a cashless and financially stable future.