We bring you the new updated list of top 10 richest people in Pakistan in the year 2017.
Wealth certainly brings a lot of benefits. From fashionable cars to a trophy wife, from private jets to an island in Hawaii, all seem to be a part of the package one gets from being fabulously rich.
The following is a list of the richest Pakistanis in 2017, sorted by order of their declared or estimated net worth. It includes Pakistani people who are citizens of Pakistan as well as people of Pakistani descent.
1. Shahid Khan: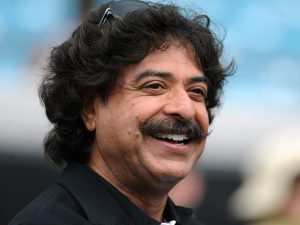 Net Worth : $ 6.5 Billion

Age : 64
Residence : Naples, FL
Source of Income & Wealth : Flex-N-Gate, Jacksonville Jaguars, Fulham F.C
Industries : Auto Parts, Sports team owner
This genius and charismatic businessman has a style and a personality cult of his own. Though he made his billions by selling car bumpers his recent move to acquire the American football team NFL, has ensured his inclusion in the list of the celebrity businessman. Shahid Khan with a whopping net worth of $6.5 billion is rated as the richest Pakistani.
2. Mian Muhammad Mansha: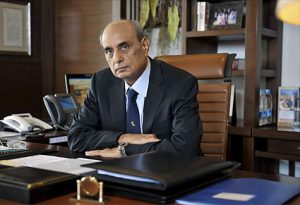 Net Worth : $ 4 Billion
Age : 64
Residence : Lahore
Source of Income & Wealth : Nishat Group, MCB, Adamjee Group, Nishat Chiniot power
Industries : Textiles, Banking, Energy, Transport

Through sheer hard work and absolute devotion to his job, Mian Mansha has established himself as one of the leading industrialists of Pakistan in the last three decades. Today from textiles to dairy, he seems to have a foothold in almost every business sector of Pakistan with an estimated net worth of almost $4 billion.
3. Asif Ali Zardari:
Net Worth : $ 1.8 Billion
Age : 57
Residence : Nawabshah
Source of Income & Wealth : Politics
Industries : Agriculture, Industry, Real Estate, Businesses in Middle East, United Kingdom and United States
Though many believe him to be the richest, Forbes disagrees and places our beloved Mr. ten percent, Asif Ali Zardari at number 3 on the richest Pakistanis list. No surprises here. For obvious reasons his net worth remains a mystery.
4. Anwar Pervez: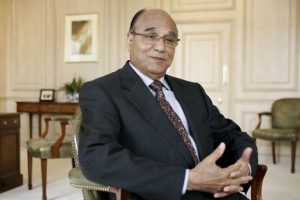 Net Worth : $ 1.67 Billion
Age : 77
Residence : London
Source of Income & Wealth : Bestway group, United Bank Limited
Industries : Cement, Banking, Cash & Carry (wholesale)
The graceful and hardworking British Pakistani, Sir Anwar Pervez has managed to raise himself from a mere bus conductor six decades ago to a business giant in both Britain and Pakistan. His net worth is estimated to be around $1. 67 billion.
5. Mian Nawaz Sharif: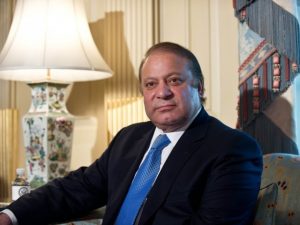 Net Worth : $ 1.4 Billion
Age : 64
Residence : Lahore
Source of Income & Wealth : Ittefaq Group, politics
Industries : Steel, Sugar, Agriculture
Not to anybody's surprise our sweet old Mian sahb retains the number 5 position. Though to be fair, he was born in a filthy rich family and had been a business giant even before entering politics. Nevertheless his true net worth too remains hidden for obvious reasons.
6. Sadruddin Hashwani: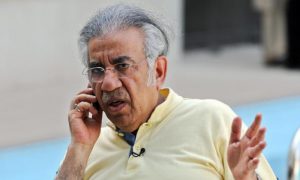 Net Worth : $ 1.1 Billion
Age : 71
Residence : Islamabad
Source of Income & Wealth : Marriott Hotels, Pearl Continental Hotel, Orient Petroleum
Industries : Hotels & Resorts, Oil & Gas
No doubt a trend setter in the business world, Mr Hashwani too through sheer hard work has established a billion dollar business empire in the last two decades. Thanks to him today we have the likes of PC Bhurban to pass our weekends in. He too is estimated to be a part of the billion dollar club Pakistani club.
7. Malik Riaz: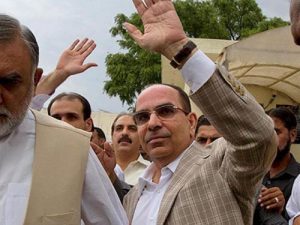 Net Worth : $ 1.1 Billion
Age : 61
Residence : Rawalpindi
Source of Income & Wealth : Bahria Town
Industries : Real Estate
The founder of Bahria town is an example of how a man through absolute hard work turns around his fortunes. From being a lower middle class contractor just two decades, today he has established one of the biggest housing projects in the history of South Asia, truly setting a bar for others to follow in the real estate business. Though many believe him to be wealthier Forbes lists him as the ninth richest Pakistani with a worth of almost a billion dollar.
8. Nasir Schon: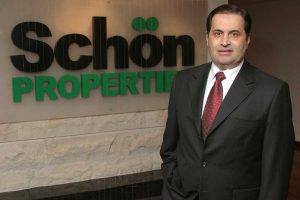 Net Worth : $ 1 Billion
Age : 55
Residence : Karachi and Dubai
Source of Income & Wealth : Schon Group Schon Properties
Industries : Real Estate, Fertilizer
The CEO of Schon properties is a considered a pioneer in the world of real estate and has established himself as a business giant in both Dubai and Pakistan. No doubt an inspiration for all aspiring billionaires his net worth nears a billion dollars.
9. Rafiq M. Habib: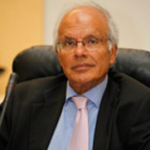 Net Worth : $ 900 Million
Age : 76
Residence : Karachi
Source of Income & Wealth : House of Habib, Habib Bank, AG Zurich, Makro Pakistan
Industries : Banking & Finance, Retail, Construction, Automobiles
Rafiq M. Habib is the Group Chairman of 'House of Habib' belonging to the renowned Habib family which has won national and international acclaim for its initiative drives, straight dealings and pioneering spirit in business ventures and philanthropy. He has wide business experience in Insurance, banking and Industry, promoted many Public Limited Companies including Toyota – Indus Motor Company Ltd. He is the Chairman of Habib Insurance Company Limited, Thal Limited, Shabbir Tiles and Ceramics Ltd. He is also a Consultant to 'Habib Bank AG Zurich'.
10. Dewan Mushtaq: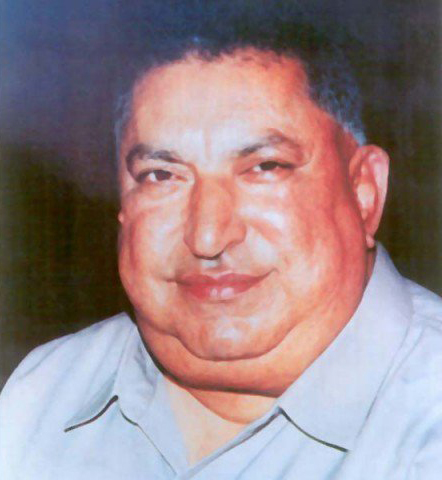 Net Worth : $ 850 Million
Age : 78
Residence : Karachi
Source of Income & Wealth : Dewan Mushtaq Group, Dewan Salman Fibre, Dewan sugar mills, Dewan textile mills, Pakland Cement
Industries : Automobiles, Textiles, Sugar, Polyester
Dewan Umar Farooque showed business acumen by becoming a major importer of second-hand clothes and tea within a few years. Eventually, he rose to the top of the Pakistan Secondhand Cloth Merchant Group and Tea Traders Association of Pakistan.