From last few months, my wife and I were planning to visit Thailand but for some reasons our trip was getting delayed. It was 10th October that we finalized our trip and bought the ticket. We wanted some place secluded and romantic so we did research on luxury resorts and hotels and decided to stay at The Village Coconut Island for few days.
Having never been to Thailand, we were excited to go, and to stay at what was probably the most luxurious resort we've ever stayed at in our life.
So my wife and I headed to Phuket to stay for a few days at The Village Coconut Island, and do as much as we could on the island.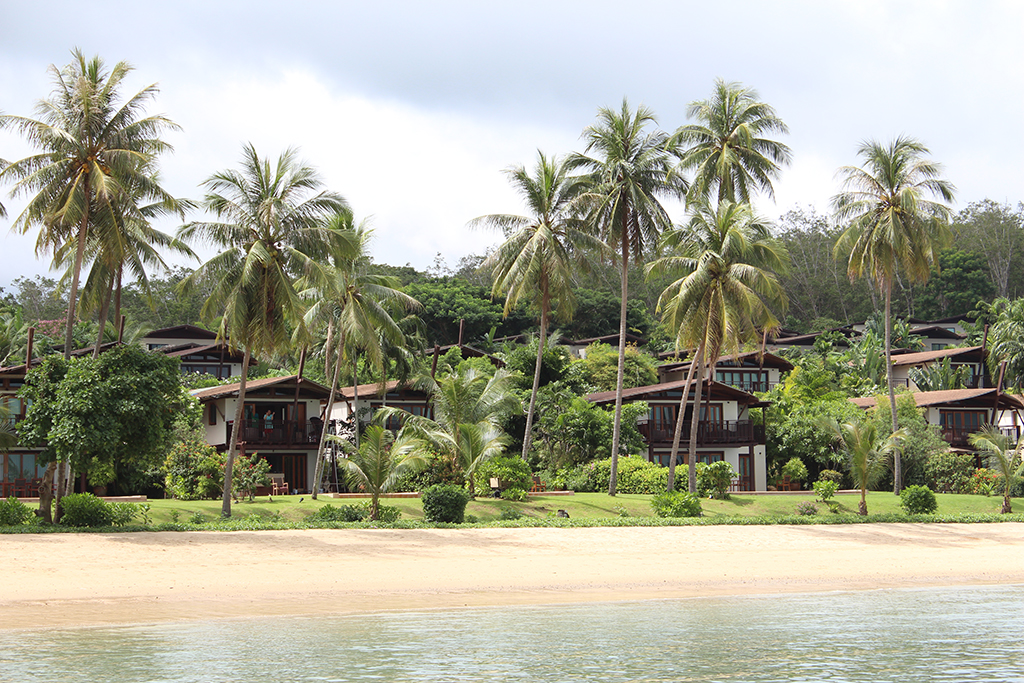 How to get from Bangkok to Phuket
Phuket is the largest island of Thailand.
If you want to fly from Bangkok to Phuket the best way is a direct flight from Bangkok to Phuket on AirAsia or Nok Air – those are the airlines I know about.  Both airlines are very cheap.
We quickly booked a flight from Bangkok to Phuket on Nor Air for about 1000 THB.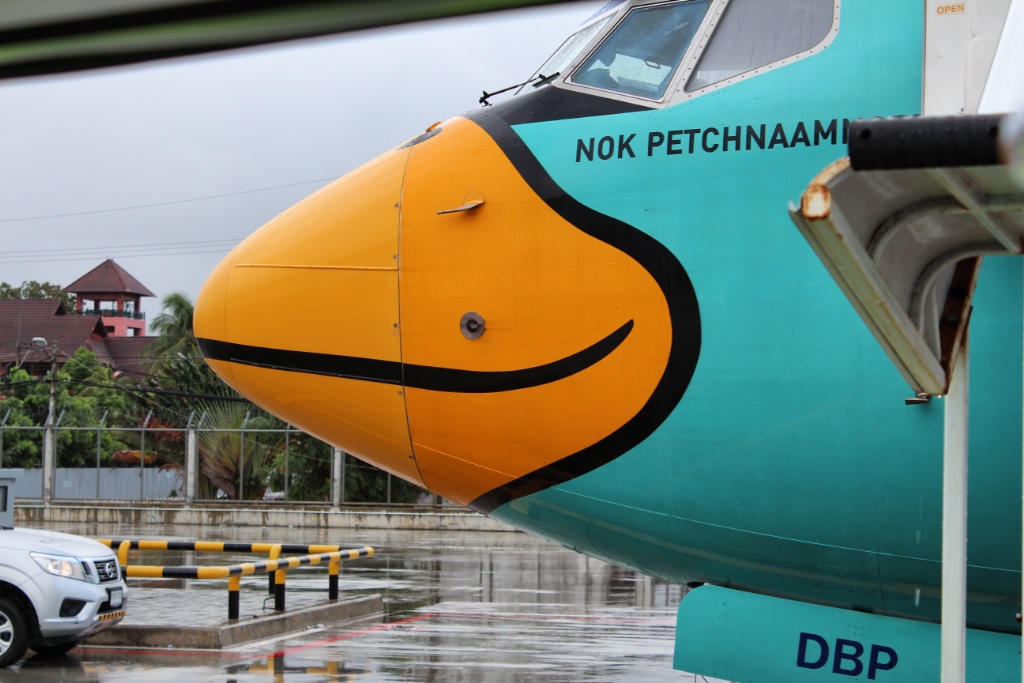 The flight took 45 minutes and it was hassle free.
Getting to The Village Coconut Island
After arriving from the airport, we took a cab to Royal Phuket Marina, which was around 25 km from the airport.
The Village Coconut Island is located on the north shore of Maprao Island, accessible by water taxi from Royal Phuket Marina.
The ride took about 40 minutes and charged us 550 THB, and we got off at the Royal Phuket Marina main office. We asked the reception for directions to The Village Coconut Island office and found out it was just a few steps away from there.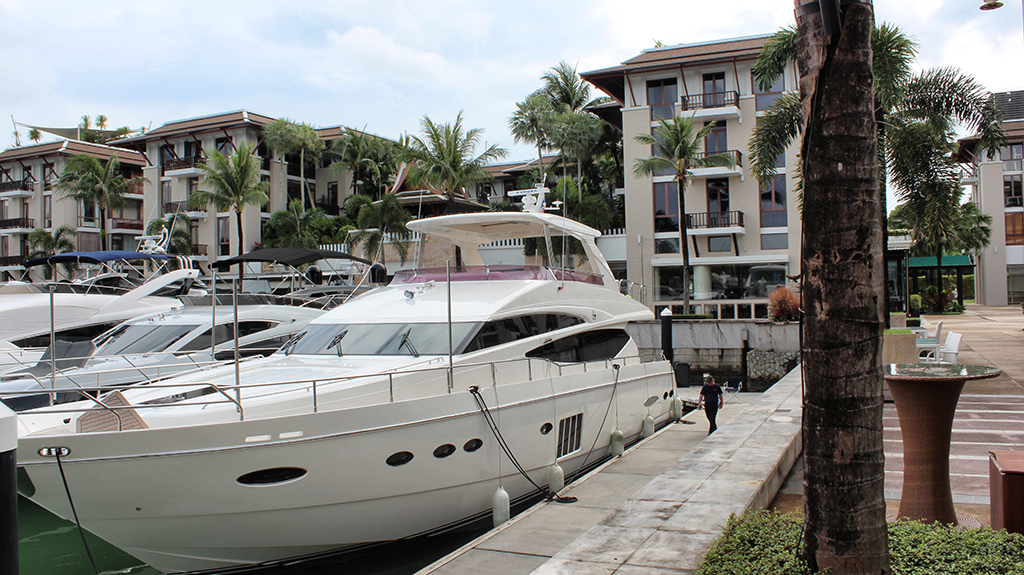 We waited for 30 minutes for water taxi which runs after every hour from Royal Phuket Marina to The Village Coconut Island.
The water taxi was fast and we finally reached the resort in 10 to 15 minutes. The water taxi dropped us on the island pier.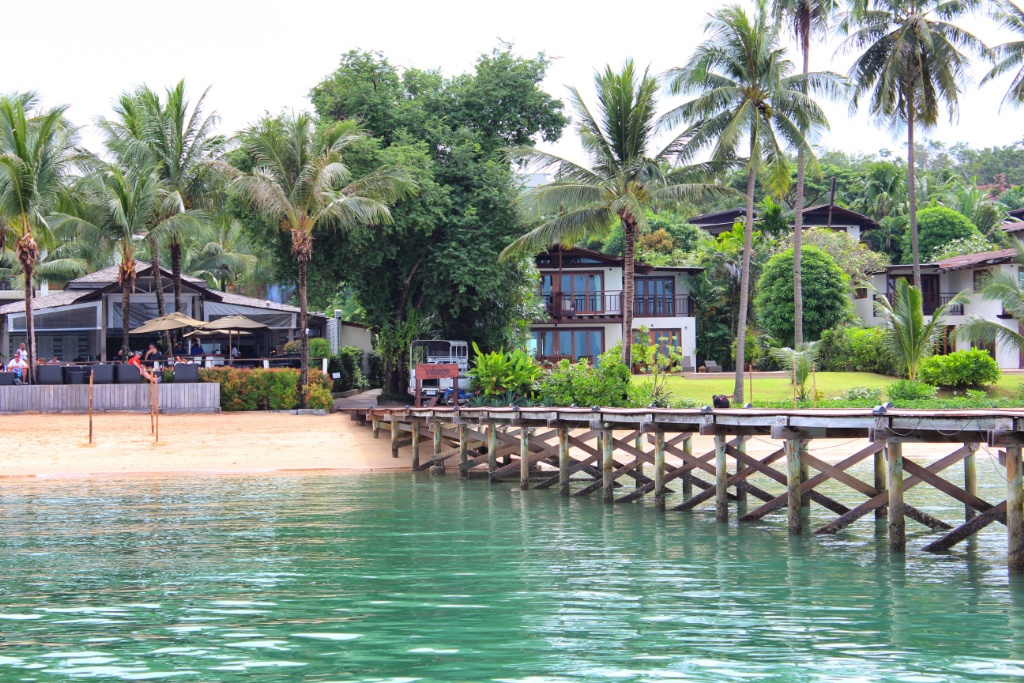 The pier entrance was stunning. It looked far more beautiful than photos.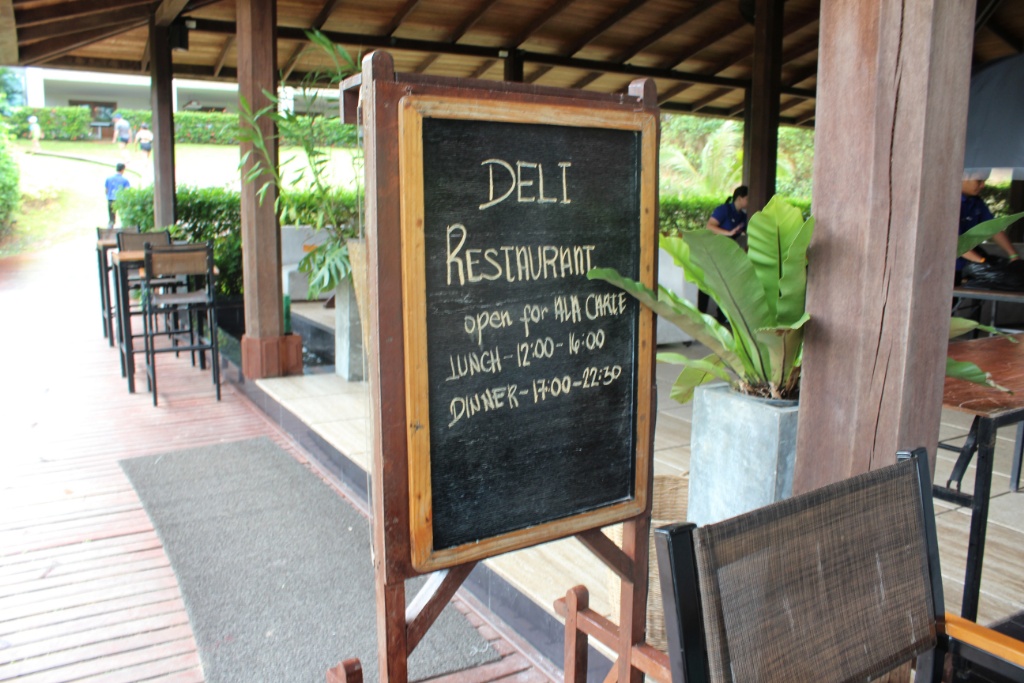 Coming to the resort, just on the front was village themed beach bar and the Thai restaurant. Besides the Thai restaurant, there was another restaurant which served only western food and drinks.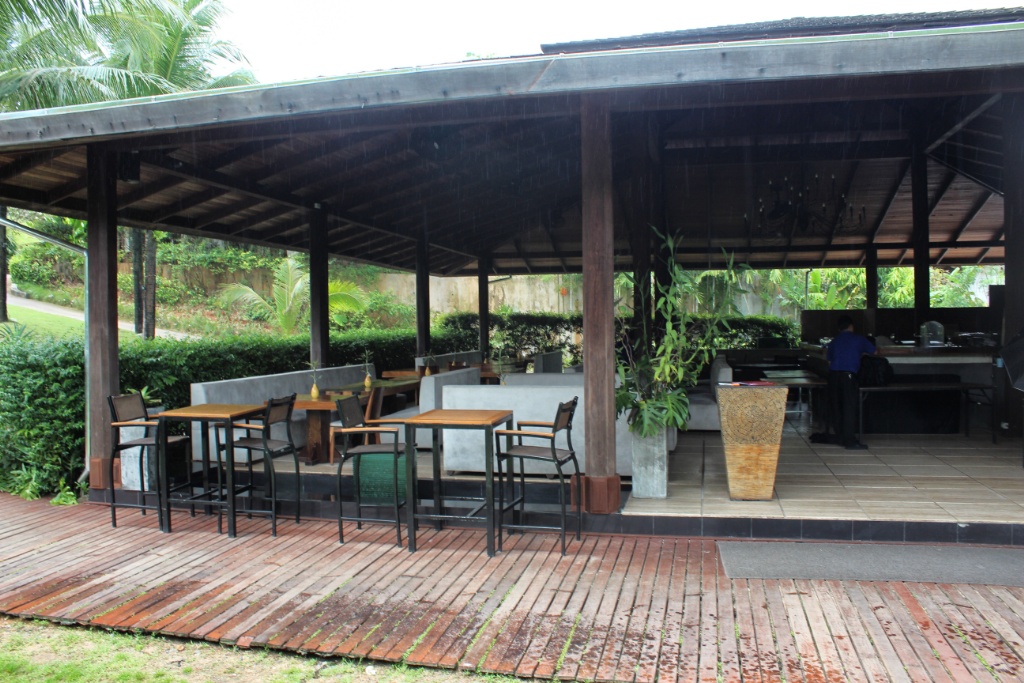 Along with the beautifully designed and furnished exterior of the hotel, even more impressive was the outdoor wooden paths.
The entire resort was a beautifully landscaped, filled with palm trees and tropical flowers.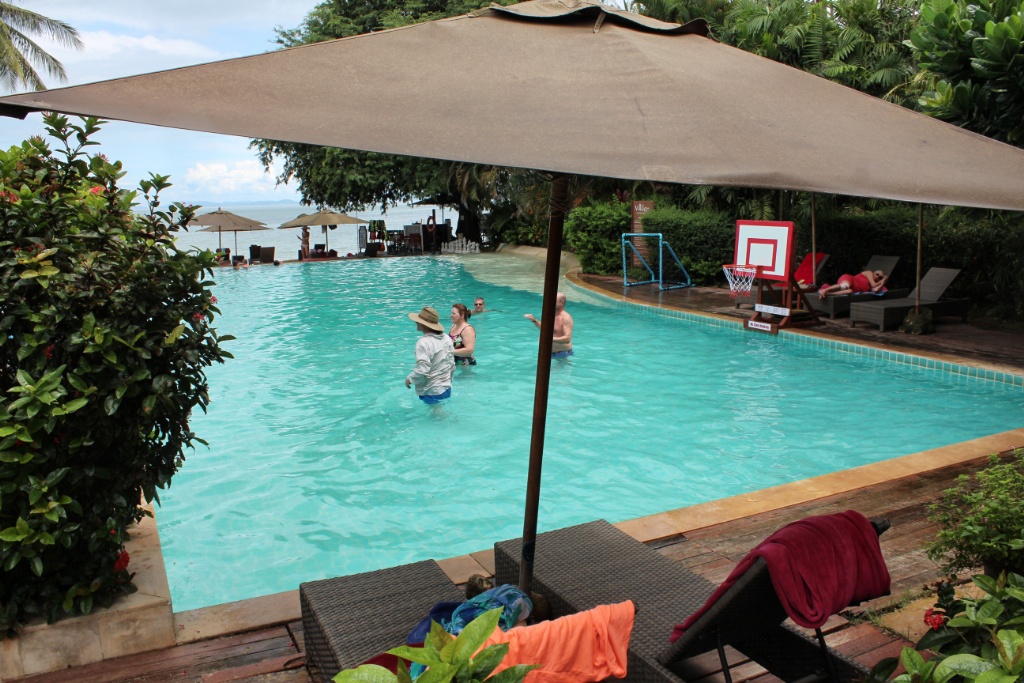 Just outside the restaurant was two large swimming pools with one small pool for children with a slide.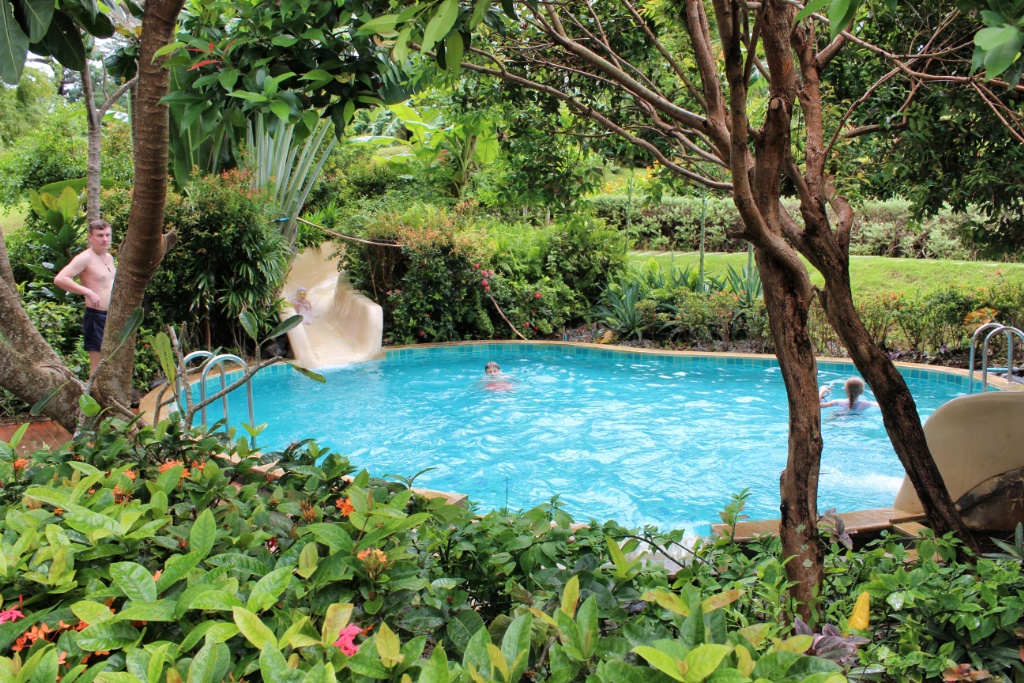 2 Bedrooms Pool villa
We checked in, and then went on to inspect the Villa, and honestly I was blown away with how beautiful our Villa was.
The Village Coconut Island has a 500m-long private beach with a variety of different room options, most of the accommodation are private villa style.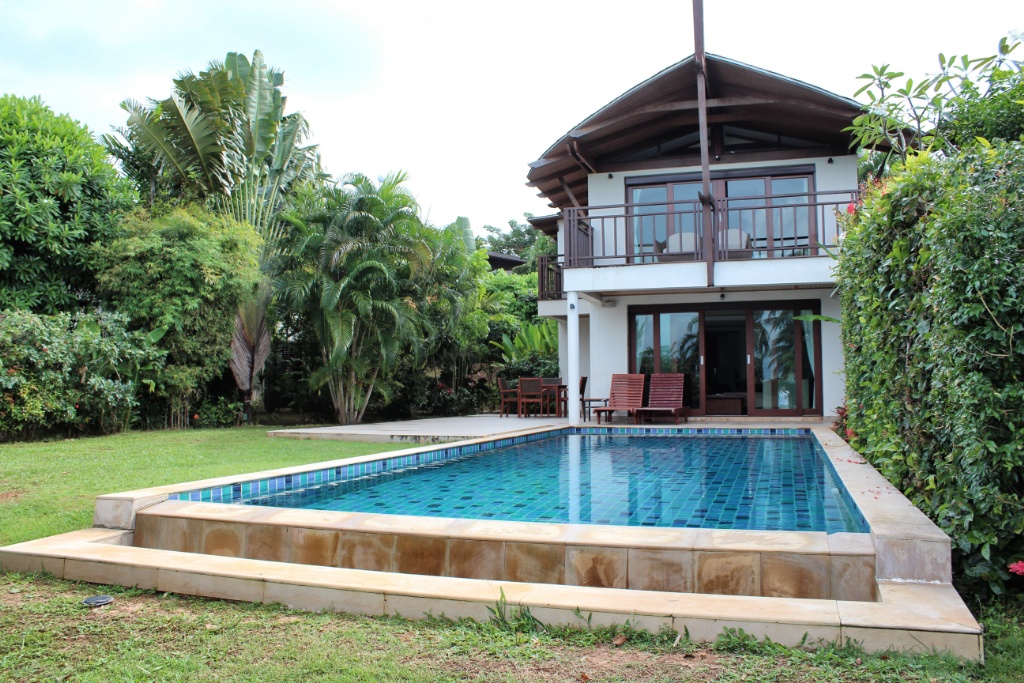 My wife and I had a 2 bedrooms pool villa just near the restaurant and the beach.
The big entrance included a dining room with a sitting area and TV.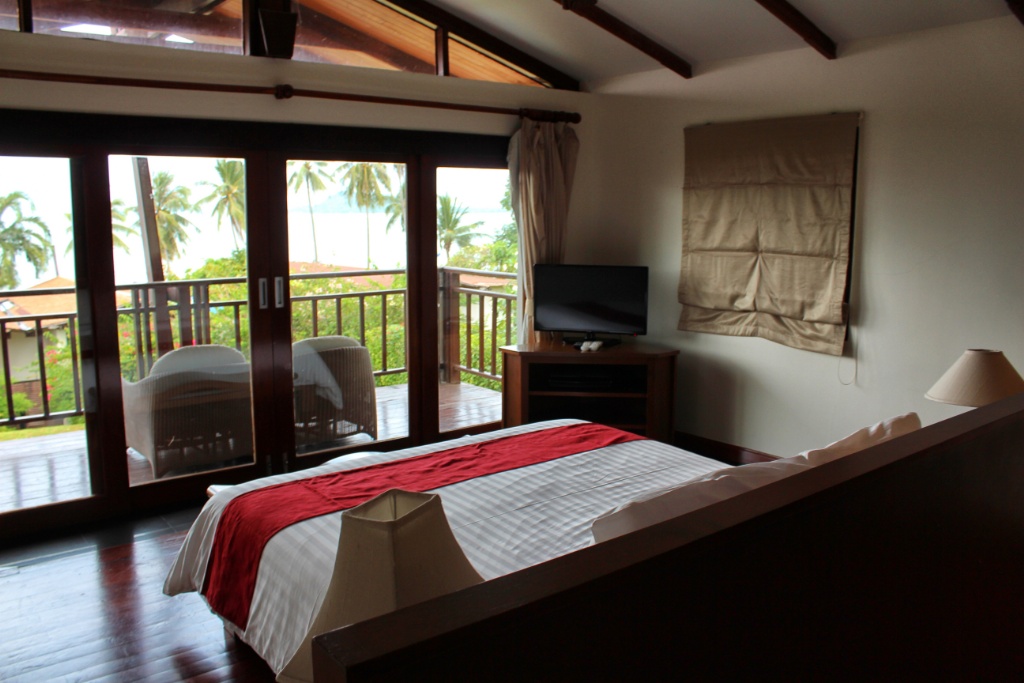 Proceeding into the next room was a huge bed with TV and balcony with an incredible view.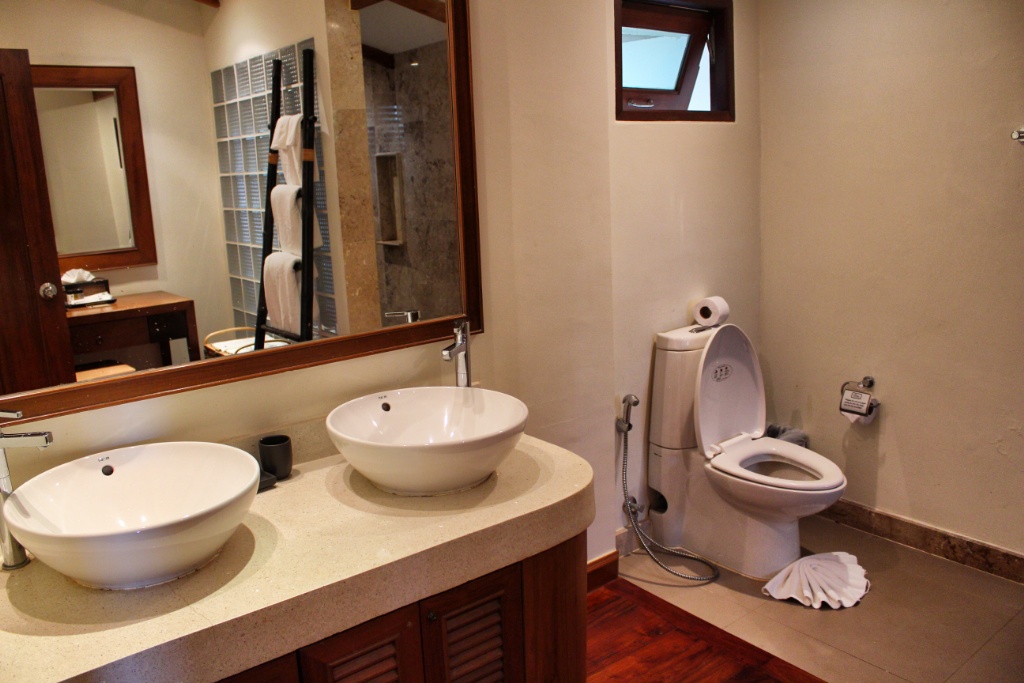 But by far the most glorious thing about our villa was the bathroom; it was spacious and beautifully decorated. There was a giant shower , a duo of sinks with multiple bathroom amenities including soaps, shavers, lotions, and all sorts of stuff.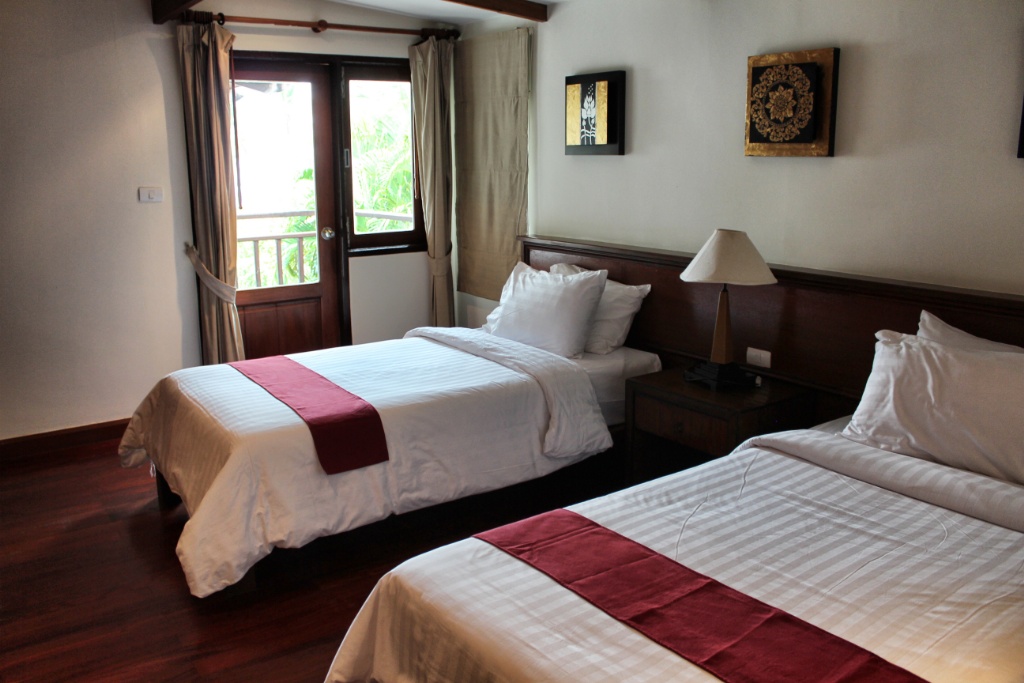 The second bedroom had 2 single beds with an attached bath and a balcony. It was also very spacious.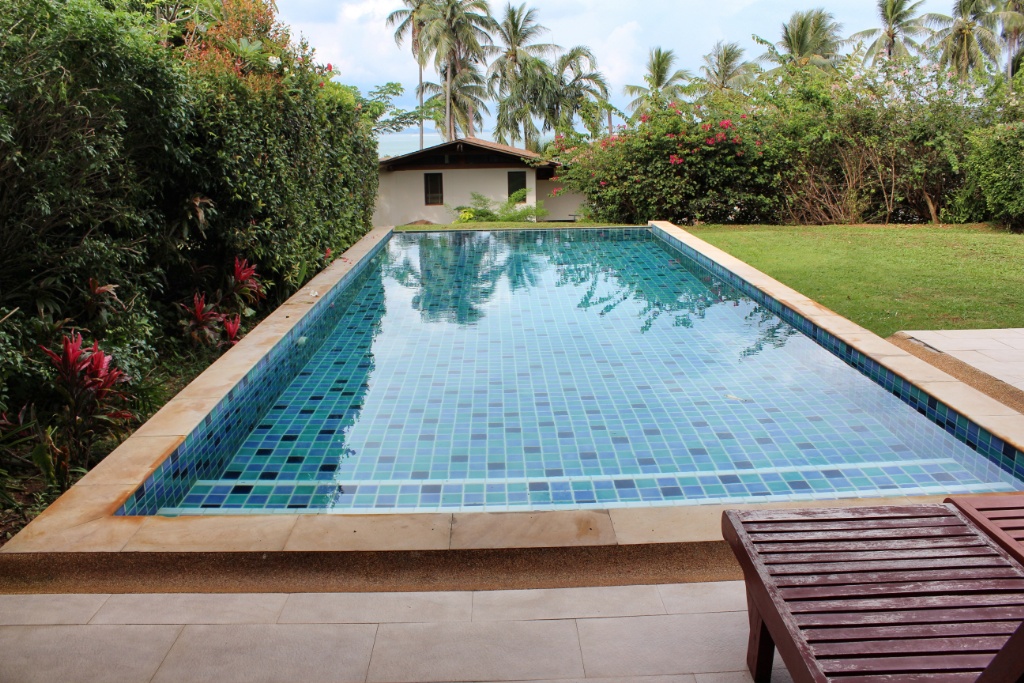 Finally, there was a large private swimming pool within our own private courtyard.
Cycling on the resort and nearby village
There were many activities like kayaking, sailing, cycling and snorkeling. We were told that there is a nearby village that is a must see so we opted for cycling. The resort staff gave us a map and also instructed us to come back before 5:00 PM in case we get lost because of low visibility.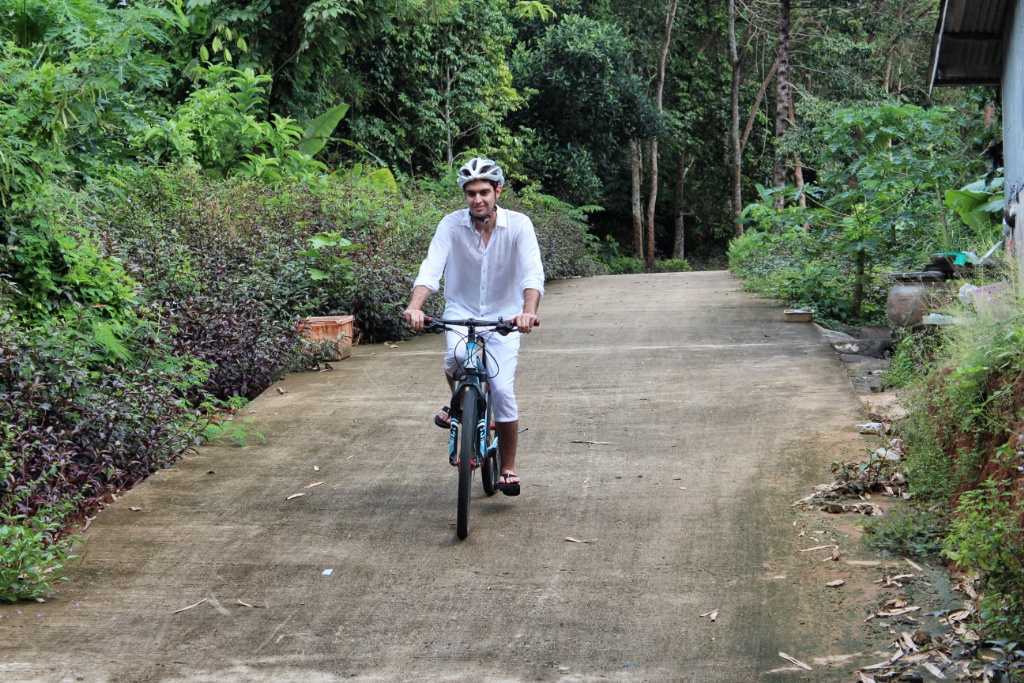 Our cycling experience was amazing. We met local villagers who were very friendly. There were also few mini markets for utilities. I will highly recommend cycling if you are visiting The Village Coconut Island. It is really a must.
Lazing on the beach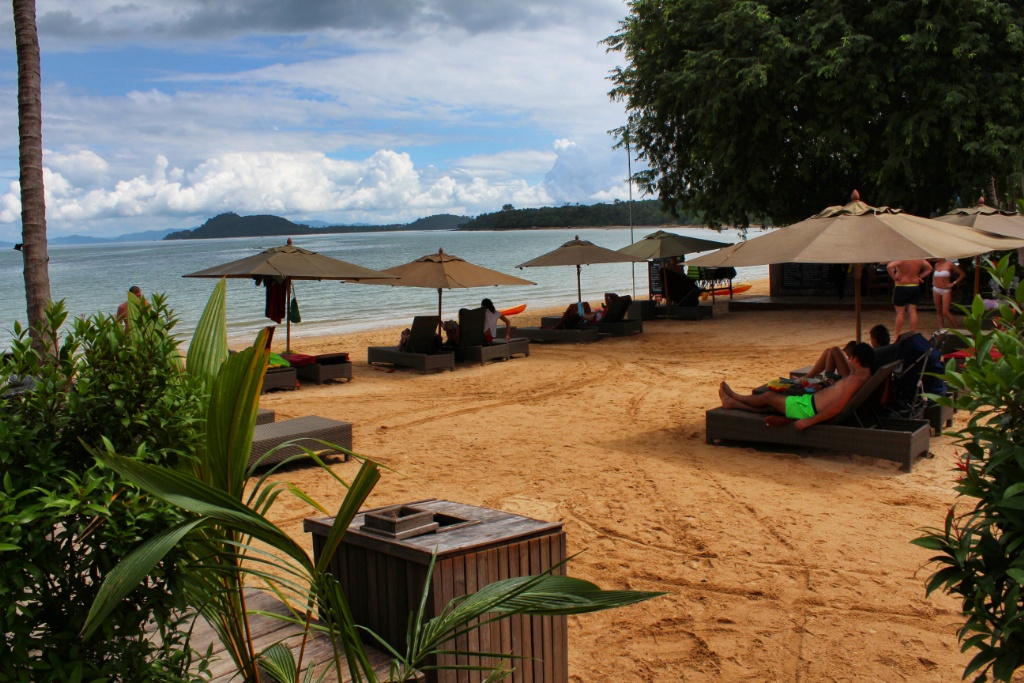 After having an amazing cycling experience, my wife and I spent the evening at the beach bar on the front of the ocean.  It was quiet, beautiful and peaceful. A perfect place for secluded relaxation.
Like it should be at any beach resort, the highlight of staying at The Village Coconut Island was by all means the beach.
I think they did a very good job of keeping it extremely clean, spacious, with lots of umbrellas and palm trees for shade.
It was pure luxury.
If you have a few minutes, here's a full travel vlog about going from Phuket to The Village Coconut Island:
Conclusion
I told this to my wife too, The Village Coconut Island is everything and much more than you dream of while visiting a beach in Thailand – or the one that's depicted in magazines about Thailand –  just on an extreme luxury level.
The design of the hotel was village themed, the beach was beautiful, and quite literally they offered more activities than you could probably do in a month of staying there.
I can for sure say that The Village Coconut Island was probably the most luxurious place I've ever stayed in my life.