Two explosions occurred in the departure hall of Brussels airport on Tuesday morning and several people were injured, Belgian media said.
Read Also: Shots were fired, Arabic shouted before Brussels airport blasts: news agency Belga
BREAKING: Explosion at Zaventem airport in #Brussels, airport being evacuated now. Reason unknown – @News_Executive pic.twitter.com/DSE1xWlU3x

— Conflict News (@Conflicts) March 22, 2016
The blasts occurred four days after the arrest in Brussels of a suspected participant in November militant attacks in Paris that killed 130 people. Belgian police had been on alert for any reprisal action.
Airplanes can't land in #brussels all traffic is diverted pic.twitter.com/Tkk5siu6XH

— Henk van Ess (@henkvaness) March 22, 2016
Witnesses said they 'felt the shockwaves' of the blast which are believed to have centred on the American Airlines check-in desk at 8am local time (7am GMT), according to the Daily Mail.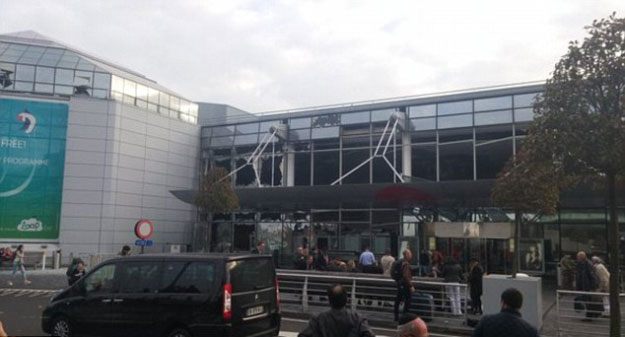 Social media showed pictures of smoke rising from the departure hall where all windows had been shattered by the blast. Passengers were seen running away down a slipway from the departure lounge.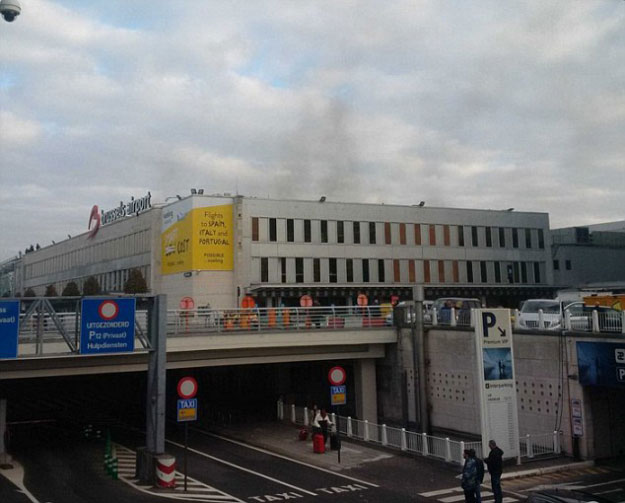 Sky News television's Alex Rossi, at the scene, said he heard two "very, very loud explosions". "I could feel the building move. There was also dust and smoke as well…I went towards where the explosion came from and there were people coming out looking very dazed and shocked."
"The thinking here is that it is some kind of terrorist attack — that hasn't been verified by any of the authorities here at the airport." Belgian media said rail trafic to the airport was suspended.
There was no immediate official comment on the cause of the attack.
This is a developing story and will be updated accordingly.