Waqar Younis is still cleaning up batsmen with his booming inswingers, only this time, he has yorked the batsman without any lotion. Who would have thought that Waqar Younis would emerge as the strongest supporter of "Black Lives Matter".
While many Americans are fed up of Donald Trump being a racist, they were surprised to see Waqar Younis going all out to uproot racism by: bowling a yorker, which by any eras, will be remembered in the annals of Cricketing folklore.
The magic bowl swung in sharply, it was hard for the batsman to see the bowl because the Champion Bowler was hiding it in his follow-through. By the time the batsman had a sight of the swinging ball, it was too hard for the vulnerable batsman, and he was clean-bowled.
After delivering a rock-solid performance, the supporter of Black people, was unaware of the impact he had just created in winning the hearts and minds of all people, particularly the African-Americans.
"Middle-stump out of the park", said the commentator. The other commentator chipped in: "Dean Jones is gone, bowled by Waqar Younis, stumps also gone – that's in pieces". Even Dean Jones himself admitted he felt sore for days. "It was indeed a peach of a delivery, and a hard one. I can still feel the long sensation", Jones said.
The legendary Ex-Cricketer and presently the PM of Pakistan, Imran Khan, praised Waqar Younis in these words: "He ain't need any lotion to penetrate, he goes in raw".
Here is how it all transpired: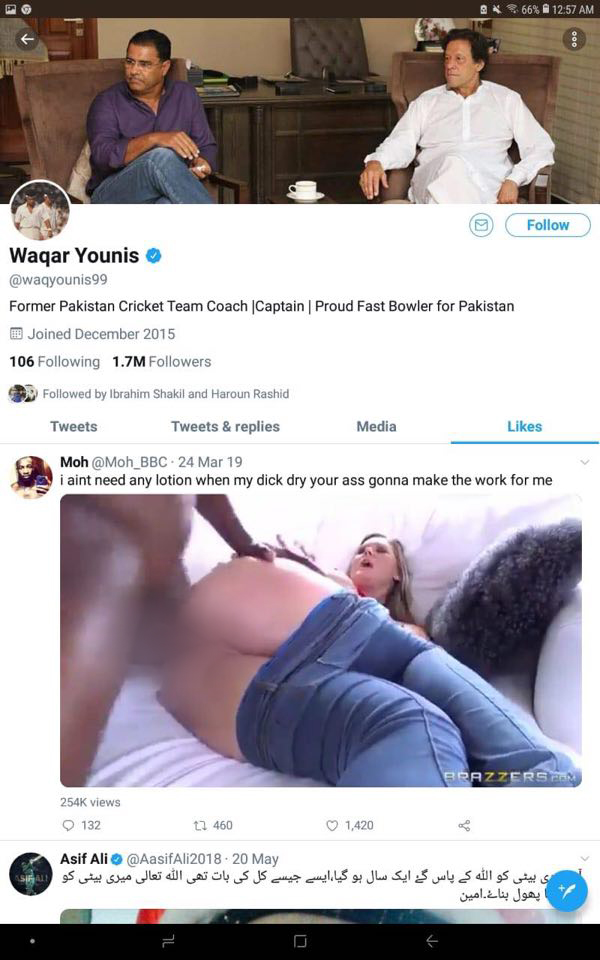 (Note: This article is a work of satire)