A medical board consisting of 19 health experts on Saturday examined children who have been named 'solar kids', and as many as 232 tests and DNA analyses have been recommended for them. The board members have anticipated that the testing could reveal the an entirely new disease.
Last week, siblings from Balochistan, Pakistan were nicknamed 'solar kids' by fellow villagers after they were found to be waking up early in the morning full of energy, which would deplete over the course of the day and leave them totally paralysed by sunset.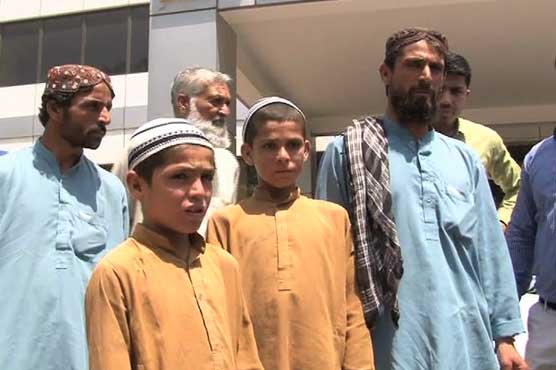 Pims Vice Chancellor Dr Javed Akram, who chaired the medical board at the Pims Satellite Lab in Lahore, told Dawn that all the 19 doctors on the board were puzzled by the case, having never encountered anything like it before.
"It was decided that five tests regarding DNA analysis will be held from the UK and US to seek a second opinion and confirm the name of the disease," he said.
In response to a question, Dr Akram said a team was being sent to Balochistan to collect blood samples from the children's family members, and samples from Ilyas Hashim, the third sibling, who is still in the village.
"The team will also collect environmental samples, such as soil, water and air, because those should also be checked to see if there is something wrong with the environment. If it is a new disease, there is the fear that is can spread quickly so all kinds of precautionary measures should be taken," he added.