The new HUAWEI Mate 20 Pro is an absolute BANGER and the king of all smartphones with its monstrous performance and a Wide Angle Camera lens that will blow your mind. It is absolutely genius and a true testament of innovation, raising the bar really high for the entire industry.
It is perfect for workaholics, gamers, photography addicts, or just anybody that can appreciate a really good piece of technology. All smartphones are becoming pretty similar, right? So why are we so in love with the new HUAWEI Mate 20 Pro, you might ask? We have six good reasons why.
Finally a camera that will 'do justice'
It is not a secret that HUAWEI Mate 20 Pro has by far the best smartphone camera. While other brands' cameras are still at 16MP, the HUAWEI Mate 20 Pro has the world's first 40MP Leica Triple Camera integrating a Leica Ultra Wide Angle Lens. The triple camera consists of a 40MP RGB camera, a 20MP Camera with a Leica Ultra Wide Angle Lens and an 8MP telephoto camera. In case you're not tech-savvy like us, we'll simplify it: you will be able to fit large uninterrupted views in one picture, with, of course, an incredible image quality. Never again will you have to sacrifice the rest of Dubai's skyline, cut Burj Khalifa in half or struggle to fit the entire Pyramids in one shot. It's as close as it gets to the real view, crisp, clear and with a three-dimensional effect – what you see is what you snap.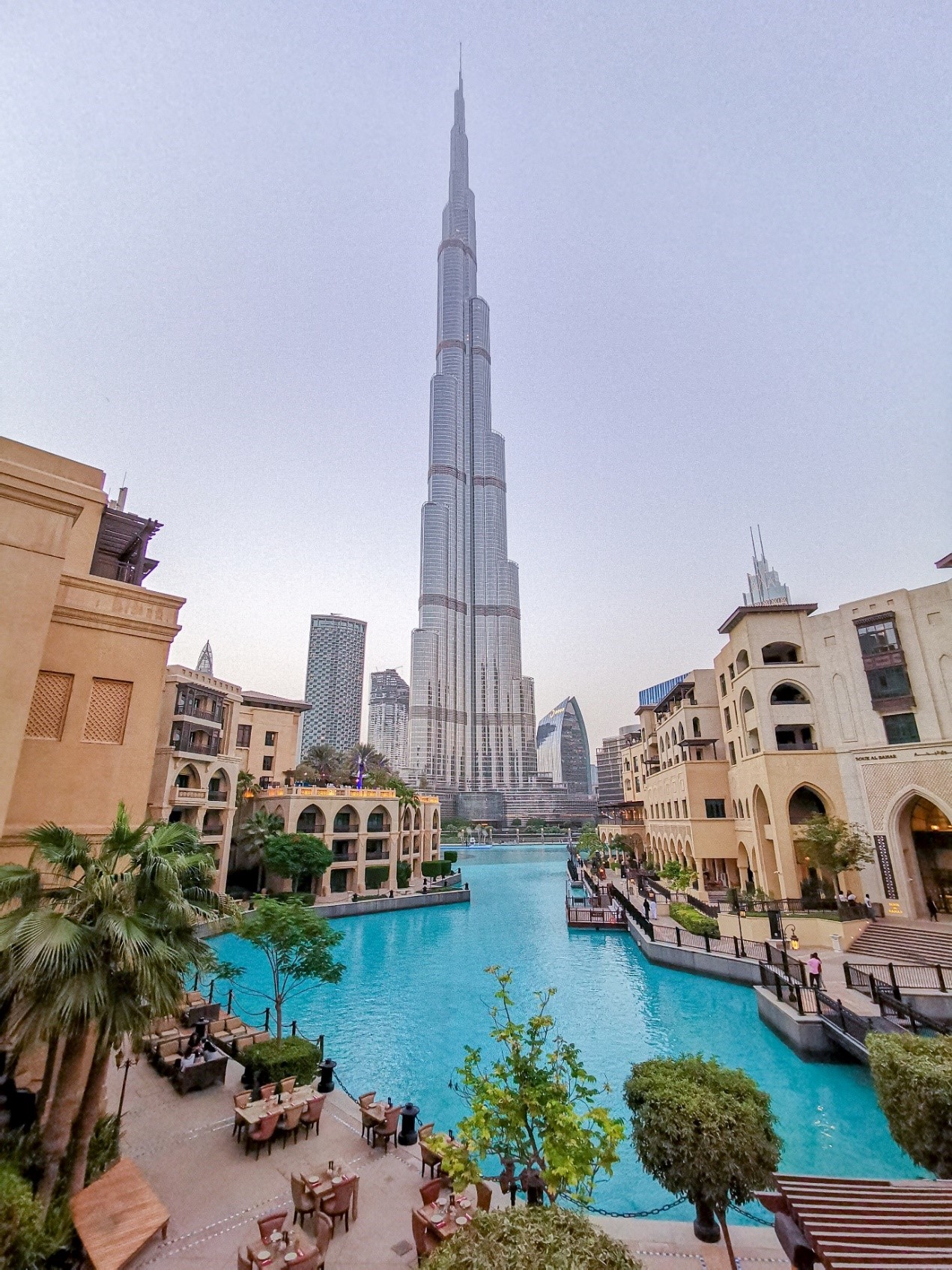 As for those extreme close up shots referred to as 'Macrography' – that was normally only feasible with the help of professional cameras – they are now only possible through HUAWEI Mate 20 Pro' Super Macro feature. No need to purchase an expensive professional camera to see and photograph the tiniest features on flowers or explore the intricate details of a fly before getting rid of it. Leica Ultra Wide Angle Lens doubles as a macro lens that can land a focus on an object as close as 2.5cm from the lens.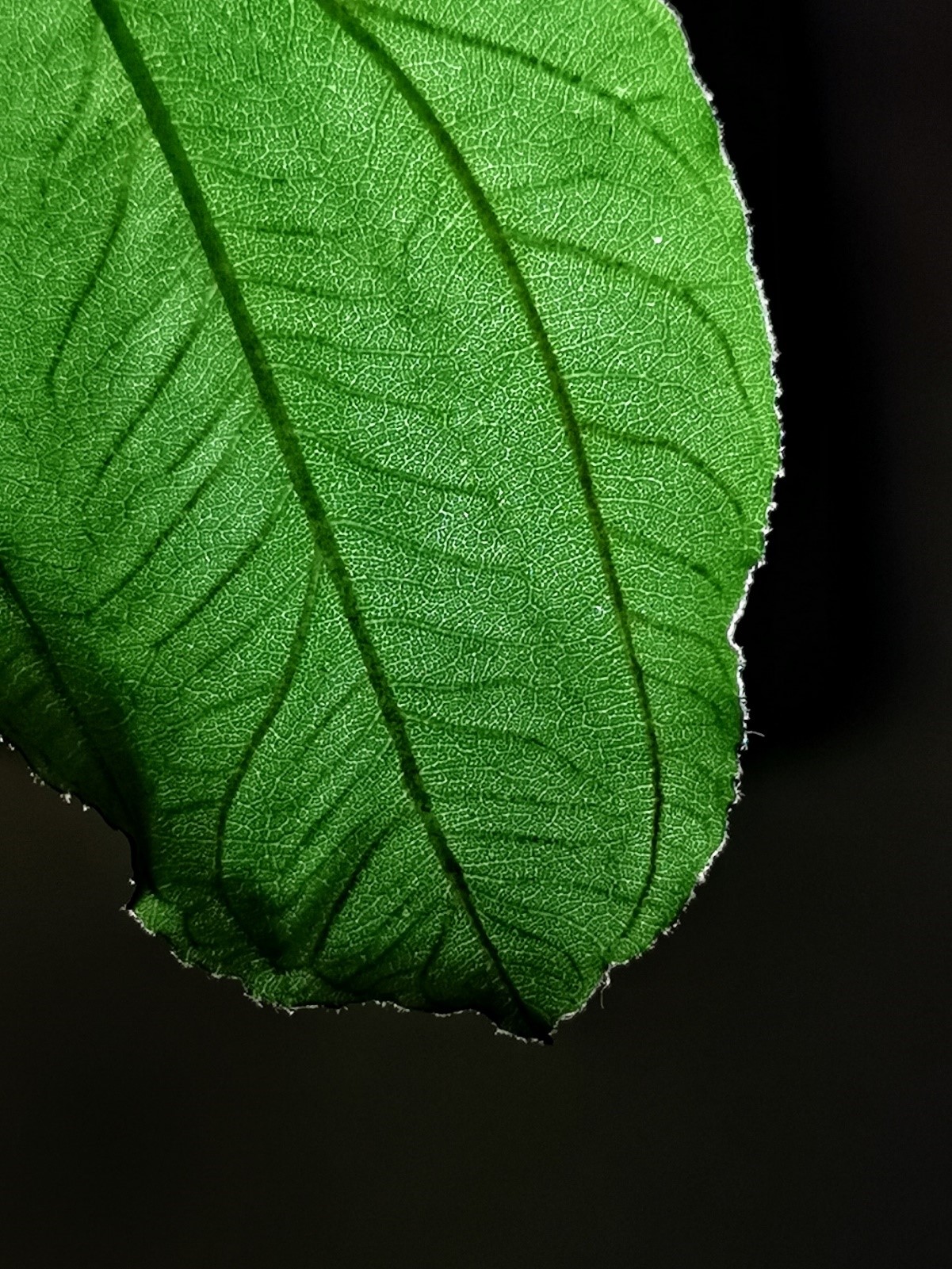 One more really cool camera feature? HiVision. By simply pointing your camera at an object you can query the internet for more information about it. Point your camera at a car for instance, and it will tell you what it is and even where to buy it. Point your camera at a cheeseburger and it will tell you how many calories it contains – here comes the guilt!
Video shooting gets a major upgrade too with the help of Artificial Intelligence, creating the AI Filmmaking feature geared towards advanced video editing. Optimizing colors, adjusting saturation and brightness and using preset modes will take your filmmaking skills to a whole new level without the trouble of actually going to Film school. But that's not it – the AI Color Video Mode will recognize a human subject and de-saturate everything around it, highlighting the person. How so? Say you're shooting your toddler running around in the park – the kid will appear
in colors, running in an all-grey surrounding. Talk about dramatic.
2 – You'll never run out of charge again with one of the biggest smartphone battery ever
It's quite heartbreaking when the dearest device to your heart dies on you while you're out with no charger, it's almost like losing a limb. Thankfully, this is a thing of the past. HUAWEI Mate 20 Pro's 4200mAh battery is one of the biggest smartphone battery available on the market, and is as safe as it is large – being TUV Safety certified. So what does the size of the battery translate to into everyday use? It has the capacity to last through a whole day of intense usage. Sending out emails, scrolling through Instagram and listening to music without having to worry about running out of battery. Knock yourself out.
3 – You won't waste your time waiting around for your phone to charge
Being held hostage at home until your phone battery reaches a decent percentage doesn't scream modern technology. We're always in a hurry and HUAWEI got that. The "Supercharge" i.e. HUAWEI's new 40W adapter now released is the fastest wireless charger in the world, it has the ability to charge your smartphone so quickly that it only takes 10 minutes to get to 25% and 30 minutes to get to 70%.
4 – Share the power
A new unique and extremely practical feature: the Wireless Reverse Charge. HUAWEI Mate 20 Pro can serve as a power bank to other phones (Qi supported ones). Meaning that if your friend's phone ran out of charge, simply place your phone on top of theirs, run this feature, and their phone will magically begin to charge. Talk about futuristic – and generous.
5– In-screen fingerprint unlock feature
A new, speedy and more intuitive version of the fingerprint unlock feature: you can now place your finger on the screen itself and a prompt will appear, recognize your fingerprint and unlock the phone all in the span of 0.5 seconds. The moment your finger is removed, the prompt disappears. It is quick, fluid and feels a lot more natural, leaving the phone completely button-less – turning it into one slick-looking screen.
6 – Unlock it with your face
Your privacy will be well protected with this alternative way of unlocking your device, the 3D Face Unlock feature. HUAWEI Mate 20 Pro uses the 3D Depth Sensing Camera to identify your facial features in under 600ms and unlock the phone (luckily, you will need to have your eyes open for this to work otherwise nap time will have dire consequences). With a false match rate below one in a million, this new feature is highly secure, efficient, and let's face it – quite impressive.
In the last quarter, no smartphone has managed to combine innovation, performance, and practicality in all departments the way HUAWEI Mate 20 Pro has, making it the greatest phone on the market.