It's news of the year! Apple has finally announced the release of its new iPhone 6s and iPhone 6s plus and this time they come with the brilliant new features of 3D Touch display technology and a sharper 12 megapixel iSight camera not to mention the brilliant new frames!
The 3D Touch, is an upgraded version of the Force Touch Display that Apple launched in the Apple Watch. It lets users navigate on the iPhone by sensing pressure to enable new gestures such as Peek and Pop.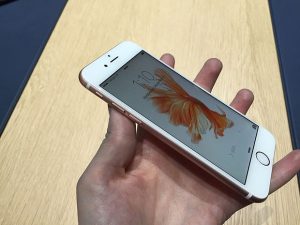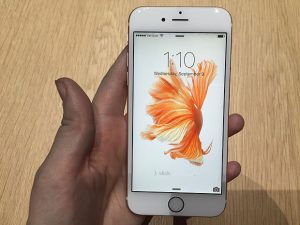 When using the phone users would need to press lightly to view a photo, email, web page or other content though if they need to go right into the content itself than they would have to press a little harder to open those icons up! With Quick Actions, 3D Touch provides shortcuts via simple press from the Home screen on many of Apple's native apps.
As for the cameras Apple has improved the old and rotten 8-megapixel camera of the iPhone 6, fitting a new, more powerful 12-megapixel sensor on the back. The new addition is capable of shooting 4K video and takes on Samsung and other rivals with their 16-megapixel, feature-rich cameras. Apple's iMovie app on the iPhone 6S can also edit video in 4K.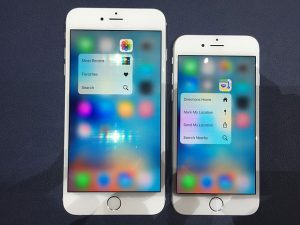 The front-facing selfie camera has also been improved with a new 5-megapixel sensor and this would be Apple's first upgrade to the front camera since the old 1.2-megapixel sensor of 2012's iPhone 5. Unlike other phone designs this phone will use the screen to mimic a camera flash for front-facing photos.
The new iPhone can also shoot so-called Live Photos, which capture video and sound along with a photo for 1.5 seconds each side of the capture event. Not bad if you had been waiting for this beauty the whole year!
Most importantly in departure from tradition, this time Apple has decided to design a new frame using stronger aluminium. This new design will make the phone stronger and less breakable and make it available in gold, silver, space grey and the new rose gold metallic frames (colors you only get in Apple iPhones)!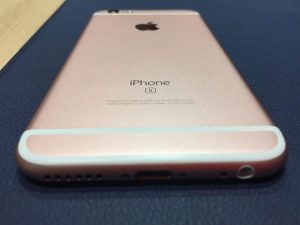 Though Apple remains a pricey phone to buy and this time iPhones come in 16GB, 64GB, and 128GB models as with the iPhone 6 and start at $299 for 16 GB going up to $499 for 128GB. These are of course the carrier-locked versions of the iPhone 6s.
The new iPhones will be available to pre-order from 12 September and will start to be released on 25 September. So if you are bored with the old sets you have been using for years maybe now is not a bad time to go for a new kind of phone which is truly a pioneer in the smartphone industry!