I was watching this movie called "The Transporter" and after watching it I searched about it on the internet. To my amazement, I found a real life 'Transporter'. I saw its Facebook page and there was a contact number mentioned there. I called to check whether it was a prank or not. Fortunately, it turns out it's real.
When asked about his charges, he told me the minimum weight allowed to be transported is 20kgs. And the cost for 20kgs would be $1,000, $2,000 for 40kgs and so do the math. Also, half advanced payment is required for the deal.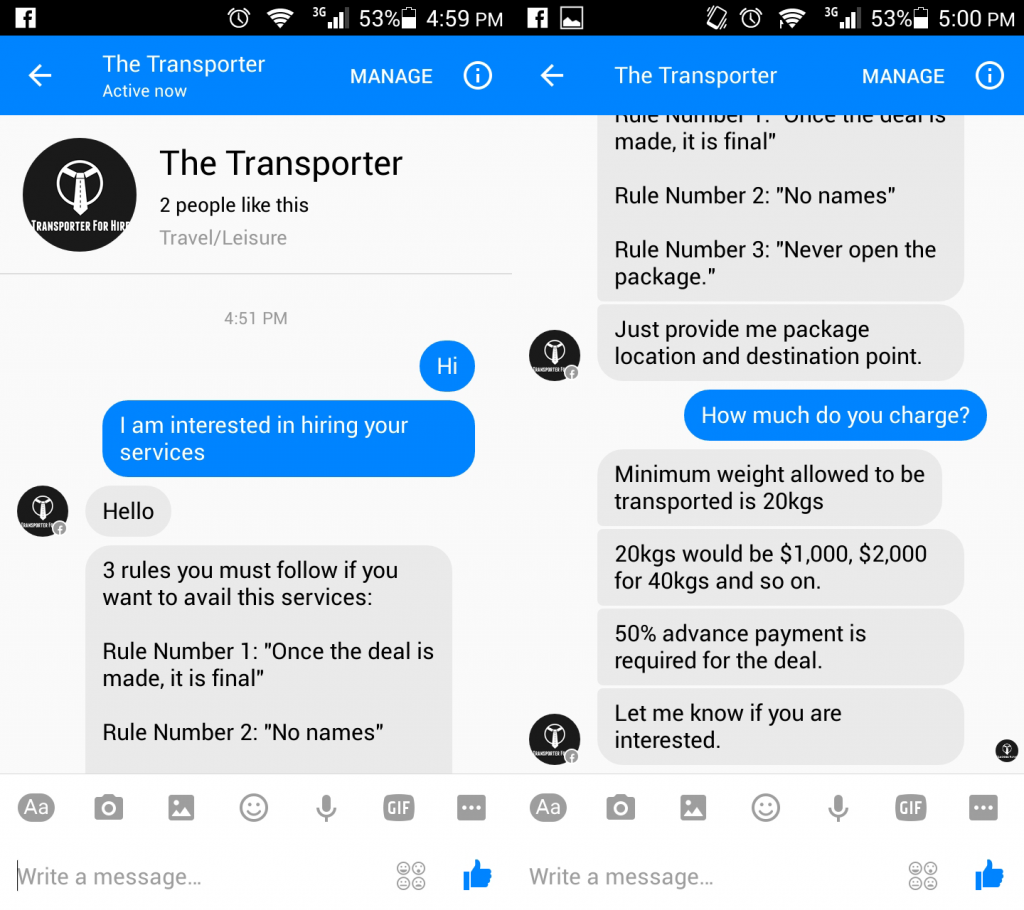 Most importantly, there are 3 rules one must follow if you want to avail his services:
Rule Number 1: "Once the deal is made, it is final"
Rule Number 2: "No names"
Rule Number 3: "Never open the package."
I wanted to make a deal with him but to my disappointment, it was too expensive for me. I got more curious and wanted to meet him in person. I called him and asked him if he could meet me. Not surprisingly, he refused, saying that I can only meet him if there is a deal.
Anyways just think how much fun it would be if someone could deliver you alcohol, drugs, and chopped human body parts at your desired location? Luckily for the citizens of Islamabad, it's actually happening. And considering the ban on the consumption and transportation of alcohol this service could be a hit and do wonders to provide alcohol with no hassle.