RAWALPINDI: An Airblue aircraft narrowly escaped accident when one of its tyres burst during landing at Benazir Bhutto International Airport (BBIA) on Friday, airport officials said.
Flight PA 271 coming from Jeddah landed at Islamabad airport when one of its tyres burst, causing the aircraft to tilt towards its side during landing.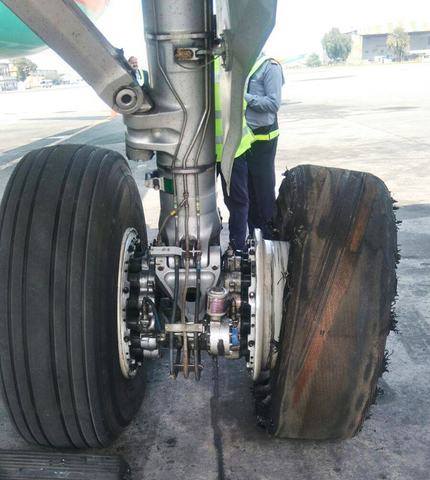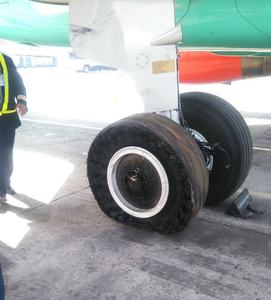 As the plane tilted towards its side, its right engine touched the ground and the plane veered towards the edge of the runway.
All 230 passengers aboard the Airbus A-320 plane remained safe, airport sources said.
The plane was not painted in Airblue's traditional livery as it has been acquired on wet lease.
Pakistan's airline industry has been tarnished by a string of tragic accidents in recent years.
Earlier in Nov last year, a domestic Shaheen Air flight made an emergency landing at Lahore's Allama Iqbal International Airport when one its tyres burst. At least 10 passengers were injured in the incident.
A medical investigation conducted by the Civil Aviation Authority found that the Shaheen Air pilot was intoxicated and fatigued at the time of landing.
In April, 2012, all 127 on board Bhoja Air's Boeing 737-200 lost their lives when the flight flew from Karachi airport but crashed five kilometers from Islamabad.
Earlier in July, 2010, an Airblue jetliner crashed into Islamabad's Margalla hills, killing all 146 passengers and six crew members on board.