Bollywood actress Preity Zinta, who is also co-owner of Kings XI Punjab cricket team, has filed a police complaint against her former boyfriend and businessman Ness Wadia, who also happens to be the grandson of Muhammad Ali Jinnah, alleging that he molested, abused and threatened her inside Wankhede stadium in south Mumbai.
The 39-year-old actress filed the police complaint on Thursday night alleging that she was molested by Wadia inside Wankhede stadium on May 30, police sources at Marine Drive Police station said.
In her complaint letter to the Mumbai police, Preity Zinta alleged her ex-boyfriend Ness Wadia molested her on numerous occasions and she had sent him an email asking him not to degrade her in this way.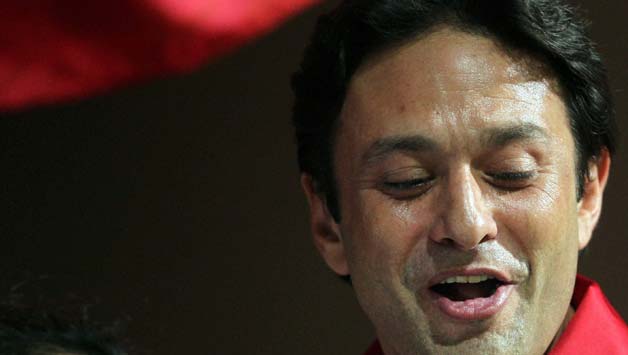 She gave a written complaint following which an FIR was registered against Wadia for molesting Preity Zainta.
According to IBN-Live, Ness issued a statement saying, "I am shocked at the complaint and the allegations made against me and they were totally false and baseless."
No arrests have been made so far according to the police. Ness and Preity are the co-owners of the IPL team Kings XI Punjab.
The actress and the Bombay Dyeing heir had started dating in 2005. They had separated in 2009.
However there were also reports that Preity Zinta was upset as Ness was reported to be seeing someone else!
Sources close to Zinta and Wadia said that he started seeing someone two months ago and they got close when the IPL was being played in the UAE. "Zinta could not digest the fact that her former boyfriend, who is still her business partner, was involved in another relationship," said sources close to the Wadia camp.
They added, "His mother had to undergo serious discomfort when attending a Kings XI Punjab match resulting in an argument between the two. Zinta has been trying to garner publicity out of whatever is left of her relationship with Wadia."